【招聘/信息】IBM Goldstine博后|墨尔本大学15个教职|Google AI Residency|运筹/机器学习暑期学校
1. 2018-2019 Herman Goldstine Postdoctoral Fellowship at IBM Research
The Mathematical Sciences Department of the IBM Thomas J. Watson Research Center invites applications for its 2018-2019 Herman Goldstine Memorial Postdoctoral Fellowship for research in mathematical and computer sciences.
The fellowship provides scientists of outstanding ability an opportunity to advance their scholarship as resident department members at the Research Center. The department provides an atmosphere in which basic research is combined with work on technical problems arising in industry. Our permanent members, academic visitors, and post-doctoral fellows pursue research in pure and applied mathematics and in theoretical and exploratory computer science.
Areas of research include: algorithms (approximation, randomized, and on-line); complex systems; data mining (machine learning, pattern recognition, computational statistics); dynamical systems; high-performance computing (scientific computing, parallel computing, big-data); inverse problems; numerical analysis; optimization (discrete, continuous, global and stochastic); operations research; probability theory (stochastic models, risk management, queues & queuing networks, simulation); and statistics (time-series, multivariate analysis, spatiotemporal analysis, design of experiments & reliability).
Up to two fellowships will be awarded. The fellowship has a period of one year and may be extended another year by mutual agreement. The stipend is expected to be between $130,000 and $150,000, depending on the length of experience.
Applications will be accepted until Jan 16, 2018. Candidates must have received a Ph.D. degree after September 2013 or should expect to receive one before the fellowship commences in September 2018.
For full details and to apply (以及历届获得者列表), please visit:
2018-2019 Goldstine Fellowship
2. 15 Academic Positions at the University of Melbourne
The University of Melbourne School of Computing and Information Systems is seeking applicants for 15 continuing (i.e. tenure-track / permanent ) Lecturer and Senior Lecturer positions. We seek dynamic academics with expertise in Computer Science or Information Systems who have the potential to build a stellar teaching and research career at Melbourne.
The School of Computing and Information Systems is an international research leader in computer science, information systems and software engineering. In this discipline, the School was ranked number 1 in Australia and 13th in the world in the 2016 QS World University Ranking exercise.
We are particularly seeking applicants with expertise in the areas of business information systems, health informatics/digital health, software engineering, cybersecurity, or high-performance and distributed systems, but applicants whose work is aligned with any of the research groups in the School are encouraged to apply.
Applications close on 15 Jan 2018. The positions are advertised at http://go.unimelb.edu.au/jsp6, where the formal position description and a brochure with more information are available.
Contact Karin Verspoor karin.verspoor@unimelb.edu.au for enquiries and further information.
3. Google AI Residency Program
We invite applications to the Google AI Residency program, a one-year post-graduate program designed for exceptional students who wish to spend one year after their degree (PhD, MS, or BSc) to learn more about new advances in Machine Learning and perform top research in a related area. The program offers a unique opportunity for students in adjacent fields (e.g., CS theory, Math, OR) to gain exposure to an applied research area aligned with recent developments in machine learning.
The Google NYC Algorithms and Optimization team expects to host AI residents in various areas of data-driven optimization: optimization in ML, ML for market design, and graph-based learning. Students interested in working with our team in NYC may highlight this in their application and contact us for further guidelines. Further information about our team, including recent projects and publications, can be found at https://research.google.com/teams/nycalg .
The application deadline is January 8, 2018. See g.co/airesidency for
more information about the program, and visit g.co/airesidency/apply
to submit an application.
4. Summer School "Operations Research - Machine Learning", June 25 - 29, 2018, Fréjus
École des Ponts ParisTech organizes a Summer School on the interactions between Operations Research and Machine Learning, which will be held June 25 - 29, 2018 in Fréjus (French Riviera), with the following lecturers:
Sébastien Bubeck (Microsoft Research): Introduction to Statistical Learning Theory Andrea Lodi (Polytechnique Montréal): On Big Data, Optimization and Learning Yinyu Ye (Stanford University): Data Driven Optimization and Applications
(The second lecturer has changed.)
Note that it takes place precisely the week before ISMP 2018, which will also be held in France.
Website:
https://cermics-lab.enpc.fr/summer-school-operations-research-and-machine-learning/
Location. Villa Clythia in Fréjus, a wonderful resort of the French Riviera
Dates. June 25 - 29, 2018
Registrations:
Registrations - CERMICS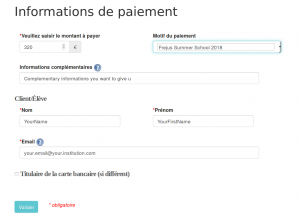 If you wish to take part, do not wait too long to register: the number of participants will be limited.
Organizers. Axel Parmentier (axel.parmentier@enpc.fr <mailto:axel.parmentier@enpc.fr>) and Frédéric Meunier
Sponsor. The "Operations Research and Machine Learning" chair of Air France and École des Ponts ParisTech
@留德华叫兽点评:
1属超高薪博后,每年只招1-2个;2中(管理)信息系统与运筹学和供应链都息息相关;3和4再次体现了机器学习与运筹学的深度交叉。
---
如果你是运筹学/人工智能硕博或在读,请在下图的公众号后台留言:"加微信群"。系统会自动辨认你的关键字,并提示您进一步的加群要求和步骤,邀请您进全球运筹或AI学者群(群内学界、业界大佬云集)。
同时我们有:【运筹学|优化爱好者】【供应链|物流】【人工智能】【数据科学|分析】千人QQ群,想入群的小伙伴可以关注下方公众号点击"加入社区"按钮,获得入群传送门。
学术界|工业界招聘、征稿等信息免费发布,请见下图:
编辑于 2018-04-07